Time line of Events - Police and others.
28th September 2012.
I had a vague letter from my GP. He had been sent a report from the Police Doctor (North Yorkshire Police) about my arrest and invited me to make an appointment with the surgery. I was too traumatised. I was not fit enough emotionally to attend an appointment, so ignored the letter
21st November 2012.
I had made most of the 300-mile journey 'North' to attend a bail interview with the Police, on the 20th October, intending to stay at pre-booked 'Travelodge' just outside of Leeds, to be fresh for the interview on the 21st, I had been chasing my solicitor for confirmation of the need to attend for nearly tens days before. Having booked into the 'Travelodge', I had a phone call from the Police at 4.30 pm informing me there was no need to attend because the Forensics Department had not reported back to the investigating officer and bail had been reset.
The delay was the Forensic team could not access my HTC Android mobile phone and they needed the 'pattern' code to gain access. I had changed the code a few days before my arrest, but without having had the regular use of the mobile phone since, I had forgotten it. I tried to be helpful and made several suggestions of what it could be. I had previously sent an email with a scanned copy of a drawing I made from the little I recollect of the pattern. The Police reset the bail requirement for me to attend an interview for the 19th December 2012.
19th December 2012
A week before my solicitor informed me that the Forensic team had reported back to the investigating officer with their findings. Again I headed North on the day before, intending to stay at the pre-booked 'Travelodge' in Leeds. Just outside of Leicester on the M1, I received a text message from my solicitor to call him. At the next junction, I turned off, called him, and was informed that there was no evidence and the Police have decided to take no further action. My thoughts were 'what the hell is this all about and why me'. There was no heavy burden lifted as I was jobless, heading for financial ruin and I felt future-less. Also, this whole incident would appear with negative connotations on the Police National Computer, compromising my clean enhanced CRB status.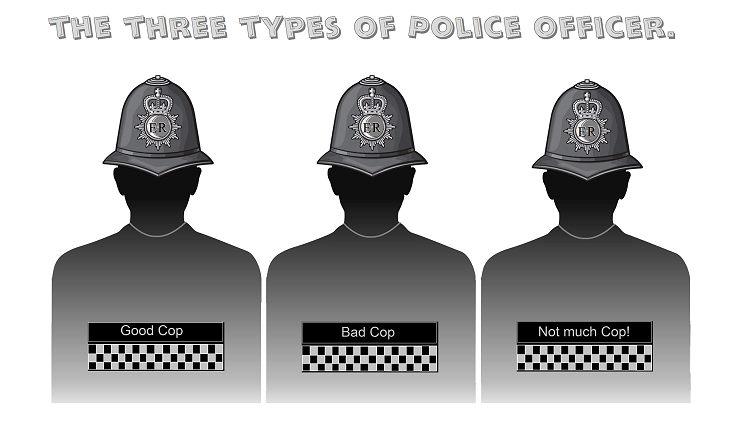 (The image above is one of my creations. You are free to use it!)
CHRISTMAS
My sister, father and nephew came for Christmas Lunch. I announced that I had been made redundant from my job. 'lies' do not sit well with anyone who is Autistic - we are far too honest for our own good! No-one in my family knew about what had been going on with the Police. As far as they were aware everything had been 'normal' with work and my life through the preceding months. I considered telling them but decided I was unsure what their reaction (and mine) would be.
14th January 2013
I attended an appointment with my GP. I just emotionally fell apart. I was referred to the local 'Mental Health Team' for support. The doctor gave me a 'sick note' but I was unsure about claiming benefits, as I felt it would be another humiliation and indignity. I was also very concerned about whether I could hold it together telling a 'robotic' call handler from the DWP, all of that which led to my incapacity. Two telephones calls later, a very tearful me had got through the raft of very personal details they asked for.
? May 2013 - Not sure of the exact date.
I was notified by the investigating Officer, from North Yorkshire Police that my seized property was being released from the Police Evidence Store and I would be contacted by the 'administrator' of property to organise its collection. I was also informed that my new HTC EVO 3d mobile phone had been destroyed!
My immediate thoughts were the Forensics Department had problems accessing the phone data and accidentally tampered with it, but it later materialised that North Yorkshire Police has their own interpretation of the 'Proceeds of Crime Act 2002' and regardless of prosecution or not, they had sent my mobile phone for destruction!
17th May 2013
I sent an email to North Yorkshire Police Professional Standards asking for a report on some significant complaints I made. This then lead to a trail of emails as the complaints were investigated one by one.
(more details under 'CORRESPONDENCE')
6th June 2013
I wrote to the 'Legal & Compliance Services Directorate' of North Yorkshire Police. Making a claim for compensation for the destruction of a NEW mobile phone seized by Officers of North Yorkshire Police.
(more details under 'CORRESPONDENCE').
. . . . . Their reaction was quite bizzare!
19th August 2013
Wrote to the Chief Constable David Jones- North Yorkshire Police. Questioned the wearabouts of my property.
23rd August 2013
4 boxes of seized property confiscated by North Yorkshire Police were returned by SECURE 'Overnight' Delivery Service. I took it that some 'Bums must have been kicked!' Not the full result I wanted. There were no lists of items accompanying these boxes. Nothing to sign for except 4 sealed boxes. Without the full knowledge of what meant to be returned, there has always been uncertainty about some paperwork. I had not witnessed what was, or was not, confiscated by the Police. The remainder of my flat contents were boxed in a hurry, by some colleagues from the college and returned to me. Over time I have recognised that items were not returned - gone forever. So it was always vague where things were. North Yorkshire Police had seized my accounts from the car and other documents (which were unspecified on the scrawled writing list given to me originally), these were never returned and they claim they were not confiscated, yet they had a silver briefcase with the tax return in it. Not having my accounts has led to the HMRC giving me a penalty notice for 'not filing my Self Assessments.
4th October 2013
Received from North Yorkshire Police Professional Standards a report in which one complaint was upheld.
(more details under 'CORRESPONDENCE')
5th October 2013
Received a letter from Operations Directorate of North Yorkshire Police, informing me that all their entries about my arrest had been removed from the Police National Computer. Also, the Chief Constable had instructed that my fingerprint record and DNA samples had to be destroyed.
"Now this is not the end. It is not even the beginning of the end. But it is, perhaps, the end of the beginning." Winston Churchill (1874 - 1965)
Reading through the report from North Yorkshire Police Professional Standards was clearly an eye-opener. The report raised more questions (and issues) than it had answers for.
One fundamental question was not asked of North Yorkshire Police - 'What were the reasons for my arrest?' This was not included in my complaints letter, because I had always understood it was Devon and Cornwall Constabulary had asked them to arrest me and I intended on challenging Devon and Cornwall Constabulary about this at a later point. The whole process of challenging Police Forces has always been 'one step at a time' and is like 'wading through treacle' and being prepared for delayed responses.
Contained within the North Yorkshire Police report there was a confirmation that it was Devon and Cornwall Constabulary called for my arrest and North Yorkshire Police had arrested me on their instruction; interviewing me with questions supplied by Devon and Cornwall Police. Devon and Cornwall had denied involvement other than 'alerting' North Yorkshire that I might be commiting crimes in their area. The truth did come out in a later report. There was an outstanding issue, it surrounded the entries linked to the 'Police National Computer'. Although North Yorkshire has stricken me off their entry, had my Devon and Cornwall Constabulary made entries and was it still recorded? If they had left their record on system my CRB was still going to be compromised.
I had a 'Freebee' consultation with a solicitor to see I had a case for 'false arrest' etc,. With caution the solicitor said I could pursue a case, telling me it might be expensive and would I have to prove that they were in clear breach of 'Police Reform Act' and 'PACE' regulations. I started to read through the PACE regulations, the Police Reform Act and brushed up on IPCC regulations about complaints. The solicitor's other advice was to write to the Chief Constable of Devon and Cornwall Constabulary and ask what information was held about me. Using the same letter to ask for the return of the property seized from my house. An interesting comment was him asking me if I 'had the stomach to pursue a case' (nearly word for word sentiment of others), as the Police would find every means of discrediting me. I think it was this that fired me up. I was no longer going to lay down and be trodden on.
"A lie gets halfway around the world before the truth has a chance to get its pants on." Winston Churchill (1874 - 1965)
7th November 2013
I wrote to the Chief Constable Sean Sawyer of Devon and Cornwall Constabulary asking what information they held about me and the whereabouts of my seized possessions. They had only had them for over 13 months and the trial of my lodger had happened.
16th November 2013
Letter reply from the Chief Constable's Office - Devon and Cornwall Constabulary. I was to be contacted by the Head of Force National Computer Bureau and also my property was being released and I would be contacted about its delivery.
23rd November 2013
Notification from Head of Force National Computer that 'there is no entry of my arrest' from my local force. What other information was held, on a 'local level' was not indicated.
Early December 2013
Property returned to my house by the Investigating Officer - Devon and Cornwall Constabulary. During the brief, tense and cautious meeting there was a random statement from the Investigating Officer about me losing my job! "We cannot understand why they dismissed you," he said. I pinched myself! How protected from the real world are these people? And so naive (some would say they are just clueless) to the impact they can have on the innocent! He did try and provide assurance that they acted in my best interest and was at great pains to tell me how much care they had taken of my property. That was nice to hear!
Things get more serious . . . . .
12th December 2103
I wrote to the Professional Standards Department 'Devon and Cornwall Constabulary' (PSD) and asked them to clarify Devon and Cornwall Constabulary's involvement with my arrest (as North Yorkshire Police had alleged they call for it). I asked them to explain:
" . . . what were the reasonable, objective grounds for the suspicion, based on known facts, evidence and information, which at the time were relevant to the likelihood that an offence had been committed? The whole exercise of my arrest, represented an obvious and significant interference with the 'Right to Liberty and Security' under Article 5 of the European Convention on Human Rights set out in Part I of Schedule 1 to the Human Rights Act 1998."
3rd January 2014
The PSD Devon and Cornwall Constabulary acknowledged my complaint and told me it was being passed to an investigating officer from Devon and Cornwall Constabulary. I would be contacted.
27th January 2014
I had a letter from the Investigating Officer - Angela Kingdon who asked me for contact details, so that we could communicate. Also it would allow her to keep me informed every 28 days about progress. I telephoned her on the same day I received the letter ( 30th January 2014) and gave her my mobile phone number.
I was also told in the letter, that if she had not heard from me by the 18th February 2014, then she would assume that I did not wish to pursue my complaint! I have a very long fuse, when it comes to anger , but the Police have managed to burn it to detonation. My reaction was 'Re Stoke the boiler" , "Red rag to bull!" , "Let's get fired up!"
16th March 2014
I have had absolutely no communication from the Investigating Officer - Angela Kingdon. She did not meet the 28 day 'feedback' (IPCC Guideline to Police Forces about complaints) and it was now 44 days , since my telephone call to her. The PSD (Local Force) does not have any email contact or 'Fill in Form' system on the 'local Force' website, so having had no contact I googled the name of the Investigating Officer to see if she had an email address.
My google searches revealed that the Investigating Officer was recently promoted to the rank of Detective Inspector and she was involved with the Police Department who dealt with serious crime, including Child Exploitation. I had this mad cap idea that the investigating officer was independent. Quite possibly she might have even been in involved in calling for my arrest! I have always considered it bizarre that Police Forces investigate themselves, it must reach a new level of madness if the individual officers might be investigating themself!
17th March 2014
Contained in the letter of the 3rd January 2014, was the email address for the Supervising Officer - Inspector Andrew Berry for the Investigating Officer - Detective Inspector Angela Kingdon. I wrote an email to Inspector Andrew Berry and questioned the delay, lack of manners in communicating, partiality of the Investigating Officer and about them taking my complaint seriously. After all, without indication of my desires, the Investigating Officer Detective Inspector Angela Kingdon suggested that I might by default 'think again'.
The fact that they entertained the notion that I might no longer wish to pursue my complaint was simply arrogant and malicious.
The consideration that my writing in the first instance was purely an exercise in flippancy, un-sustainability and without substance, was frankly insulting. With such serious issues as complaints, do the local Police have a culture of dismissing complaints as somewhat 'incidental' and assumes all those complaining are just venting some temporary frustration and anger?
"All that is necessary for the triumph of evil is that good men do nothing." - Edmund Burke (1729 - 97)
The letter from Detective Inspector Angela Kingdon goes on to say 'Devon and Cornwall Constabulary' take complaints very seriously . . ' This later statement is very confusing from the actions and delays I was encountering.
19th March 2014
Email from Supervising Officer - Inspector Andrew Berry which was rich in 'frippery' informing me about the professionalism of his colleague, but failed to address the fundamental question about the lack of communication and reason for the delay.
17th April 2014
There was still no communication, only 76 days from the original complaint letter. It seems that I needed to use the 'sledgehammer to crack a nut' stance for me to get a serious response to my complaint.
I wrote to the 'Police and Crime Commissioner Tony Hogg' for Devon and Cornwall Constabulary. I raised a series of questions about the handling of the complaint.
I included a copy of the letter I wrote to the 'Police and Crime Commissioner' and personally addressed letters to each of the following:
Rt.Hon David Cameron - Prime Minister
Rt Hon Mrs.Thersa May - Home Secretary
Rt Hon Damien Green - Minister for Policing, Criminal Justice and Victims
Chief Constable of 'local' Police Force
Her Majesty's Inspectorate for Police (HMIC) - the Individual who has responsibility for my 'local' Police Force.
22nd April 2014 (received on the 25th April 2014)
The Police and Crime Commissioner for Devon and Cornwall Police sent a detailed 'Postcard' informing me that I had a reference number and letting me (and the rest of the world!) know that I would receive a full letter within 10 working days. The few people I had confidence in to show the card reacted with 'jaw-dropping'. I had thoughts about him taking it to a higher level of indiscretion and have a flag pole erected in my garden, with a big flag saying 'Suspected Paedophile lives here - hot heads do your worst'.
(My therapist was a little perplexed by my tears of laughter response, during one of our sessions when telling her about some of the Police actions and responses. After all, they did seem bizarre to me. On receiving this postcard it was one of those moments. So having humiliated me extensively, through the last 18 months, we now have the Police and Crime Commissioner sending me an 'open to public perusal' Post Card! - we are nearly beyond the irrecoverable in term of 'madness' stage of Police actions!)
This was on the same day when I received an email from the Supervising Officer - Inspector Andrew Berry. He said that he was ".... sorry that you (I) had been sufficiently troubled to feel the need to write to the Police & Crime Commissioner."
(I'll refrain from being sarcastic. .)
He went on to say (in the next sentence) ' . . .There has been a delay due to the Easter holidays . . . " !
(The mind boggles! These are 'odd times' and resources are stretched and now we have a supposedly logical and rationally thought out senior officer, from Devon and Cornwall Police, is telling me that Easter caused the nearly 80 day delay in keeping me informed. We didn't even get that length of holiday in Education.)
5th May 2014 (received on the 9th May 2014)
Det.Supt.Paul Northcott concluded the report on my complaints to Devon and Cornwall Constabulary, in which he said that the complaint was not upheld. The report itself revealed very little, had taken over 84 days during which time the investigating officer failed to communicate with me at all. A significant percentage of the report explained the procedural aspects of getting the search warrant to enter the premises. In all my communication with them, I never challenged the entry into my house, as I assumed they had made a lawful entry. Yet, they banged on about it. The report said the reason for my arrest was 'intelligence received'. It concluded that I was arrested because the officer had the power to call for my arrest, without evidence, on the suspicion that I had committed an offence. ( a very different country of my youth, where you can arrest just because you are having a bad day or need to get your arresting figures up!).
. . . . . . CONTINUATION.
(I have considered removing this page because I feel it's become 'very long shopping list' and risks boring the pants of the reader. It was the first page of this website and scribed in 2013, when I set up the site. I did not think, at the time, it would become a lifelong mission to get a 'wrong, righted'. I believed initially that fairness and justice was something to hold dear, but it is a delusion. In late 2019, I counted the physical A4 printed pages of correspondance and reports about me, I had in my possession - the total then was 394. What defies credibility is the lack of face to face Police engagement with me and others about me)